Any professional ballet dancer will tell you that choosing the right shoe is essential to both your comfort and your dancing. However, there are a lot of brands of pointe shoes out there and sifting through them can be overwhelming, especially if you don't know what you are looking for.
This following list will tell you about some of the most popular pointe shoe brands and what makes them different from other brands. Keep in mind that every brand has tons of customization options, so what you see isn't always all you can get.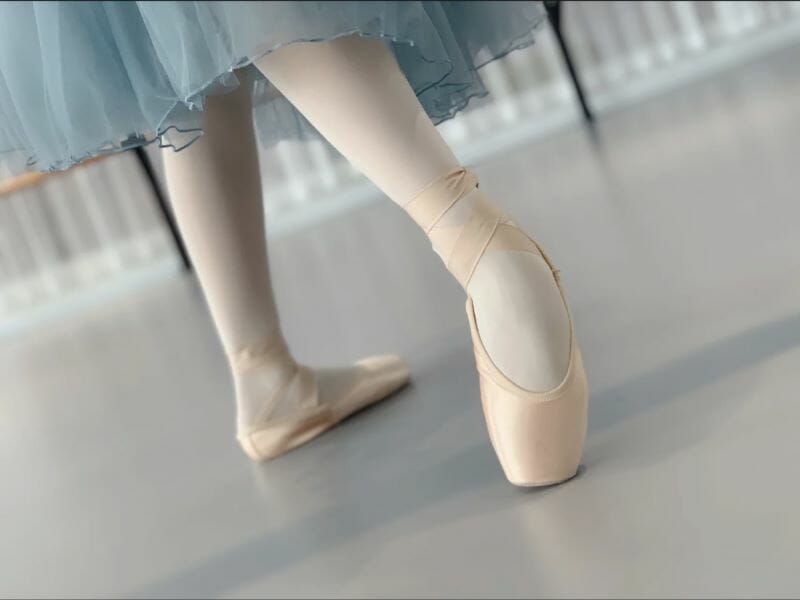 1. Bloch
Bloch is an Australian company that makes a wide range of dancewear, originating in 1932. Their pointe shoes are some of the most popular pointe shoes on the market today. They have a range of different pointe shoes that can fit a variety of foot types. 
Bloch has an unusually large selection of pointe shoe styles, with a huge variety of shapes. They offer a lot of sizes as well. Bloch doesn't offer a lot of customization options though, just the typical size and width options. 
Bloch shoes are great for all levels of dancers, but they can be easier for beginner dancers since there are less customization options. If you find a shoe that works for you that's it, there is no figuring out which vamp you like or which wing style works best.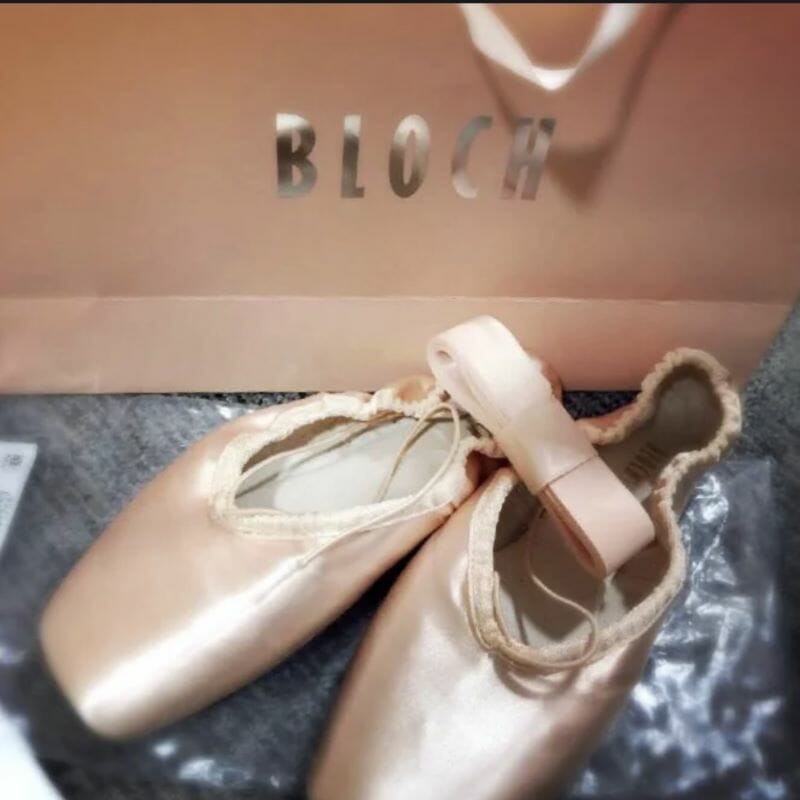 The lack of customization also means that there aren't shank hardness options. This can be a huge factor for some people, especially beginners who are looking for a softer shank. Bloch  pointe shoes do typically have relatively hard shanks. 
With almost 40 styles of pointe shoes, there is probably something that works for you. Bloch has been in the pointe shoe business for a long time and makes very high quality shoes. If they work for your feet, then Bloch can be an excellent option. 
2. Nikolay (known as Grishko outside of the U.S.)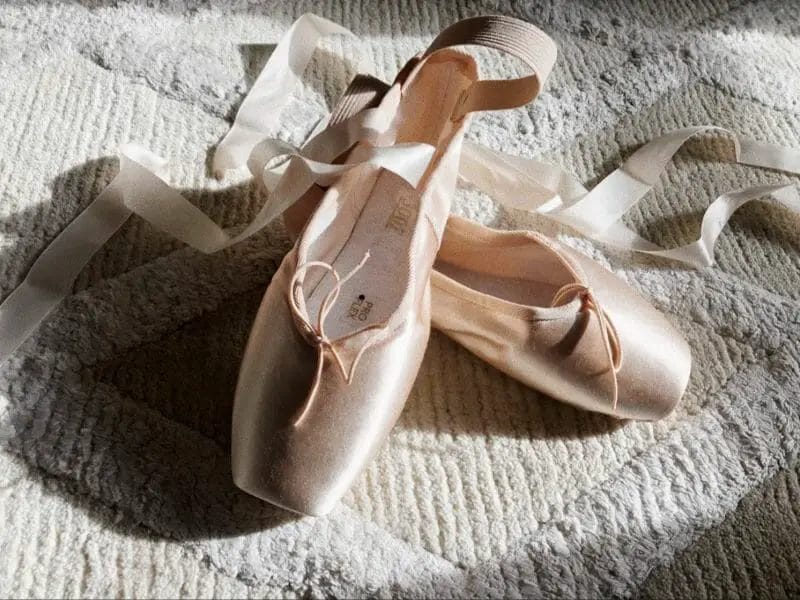 Nikolay is Grishko's United States brand. These pointe shoes have been loved for many years by dancers from all around the world. They make an average number of models with options for size, width, and shank hardness. 
Nikolay also offers custom pointe shoes. This is increasingly common in professional dancers who need the absolute perfect fit for performances. They have a couple base models to choose from and then customizations can be made from there. 
Nikolay has been experimenting with some new technology in pointe shoes including polymer shanks. These are ready-to-wear and don't require a break-in period. This can be attractive to some dancers and not as much to others. The good news is that Nikolay offers a full range of pointe shoes with and without this new technology. 
3. Freed of London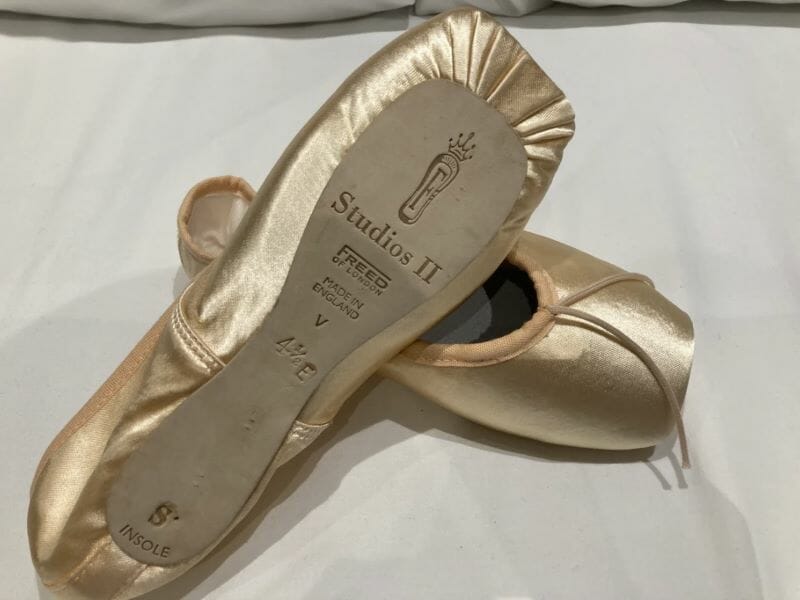 Freed of London is an extremely popular pointe shoe brand, especially with ballet companies and professional dancers. Freed has numerous makers, which hand-make their pointe shoes.
Many dancers have strong preferences for one maker over another and only get their shoes from a specific maker. They often will develop a relationship with their maker, especially professionals that get their shoes custom made, and a few dancers have even retired with their maker retired late in the dancer's career. 
Freed has 2 lines of pointe shoes, both containing a variety of models. Customization options are limited to size, width, shank hardness, and color for their basic models. However, they make special order pointe shoes as well which allow for a full range of customization options. 
Freed pointe shoes are also competitively priced, some of the cheapest high quality pointe shoes on the market. However, because they are made-to-order, they usually take quite a long time to get them unless you are buying them in person. 
4. Gaynor Minden
Gaynor Minden is a New York based pointe shoe brand. Gaynor Minden uses the newest technologies and materials for their pointe shoes, but still holds the classic methods of making pointe shoes. They pride themselves on having mostly former dancers on their team. 
Gaynor Minden makes 3 primary models of pointe shoes, but offers a full range of customizable options. They also offer virtual fittings in order to help you determine your best fit.
Gaynor Minden pointe shoes last much longer than a typical pointe shoe. This is due to the materials that they use to make the box and shank. They are also pre-arched and don't require a break-in period. 
These pointe shoes are much more expensive than most other brands, however because they last up to 3-5 times longer than the average pointe shoe, it usually makes up for itself. They are also using a lot of other technologies, such as advanced cushioning, to make the shoe more comfortable and easier to dance in. 
5. Russian Pointe
Russian Pointe is a Chicago-based company that was founded by Aleksandra Efimova in 1998. Russian Pointe makes a variety of different products, but their pointe shoes are widely popular. 
Russian Pointe has around 20 different models of pointe shoes. They have a few customization options as well, including size, width, vamp, and shank hardness. However, they do not sell custom pointe shoes.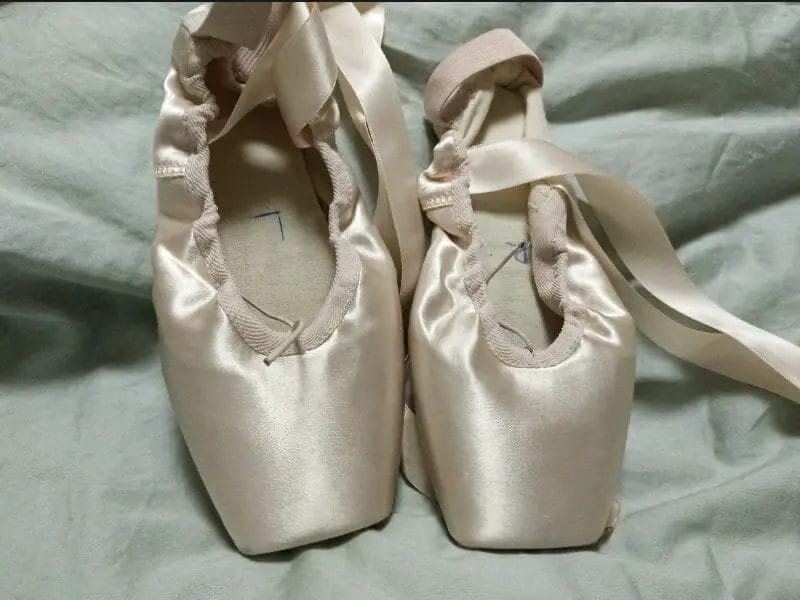 Russian Pointe prides themselves on a traditional Russian shoe shape. Some people misunderstand this as meaning narrow and 'pointy', but in reality it just means that they are sleek and have a tapered appearance. This brand offers a full range of widths, with a variety of taper available.
6. Capezio
Capezio is another popular pointe shoe brand based out of the United States. Capezio also is a popular brand for other dancewear and dance shoes. Capezio dancewear is especially popular for young dancers. 
Capezio has a decent selection of pointe shoe models. With each model only size and width customization options are available. You can request a custom made pointe shoe within their contact form, but this is not their specialty. 
Capezio shoes work well for some people's feet and are great options for those people. However, they aren't quite as popular in the professional ballet world and other brands tend to rise above due to better customization options. Capezio does make a high quality shoe, though, and shouldn't be discounted as an inferior shoe. 
Choosing a Pointe Shoe Brand
These are 6 of the most popular brands of pointe shoes out there. The majority of dancers are wearing one of these brands or have in the past. Knowing the differences between them can be helpful when choosing a brand and model for you. 
Always remember that nothing can compare to a professional pointe shoe fitting. A professional can ensure that you have a great fit and that the shoe is the best for you among a multitude of options. Getting refitted throughout your training and career is also a good idea as the way you dance changes over time and your needs may be different.
Also remember that there are many other pointe shoe brands out there and some of them may work better for you than the ones listed above. Pointe shoes are very specific to the dancer and their feet and finding a great fit is an important part of ballet. 
Pointe shoes aren't all about the brand, either. The model and customization options are also important. While most dancers prefer one brand over the others, this doesn't mean that you will always be in that brand or that one brand is better than another. You also may change sizes or models within the brand you are currently in.
Remember that finding the perfect shoe can be extremely difficult and is a process that can take years. Don't worry if it takes many tries, many different opinions, and many years of dancing to find the right shoe for you. And remember it might change! Even professional dancers will sometimes get a new brand or model after years of performing. 
Final Thoughts
Did you like this list? Share it with your dancer friends who are curious about different pointe shoe brands! Always remember to come back here to brush up on your brands before getting a new pair of pointe shoes. 
Read more: