Thank you for visiting Dance Gaily – where we talk about how to dance gaily!
Spreading the Love of Dance to Everyone
Dance Gaily is a website dedicated to the world of dance. We release informative articles to help dancers and those that are new to dancing. We aim to give you the best advice on everything from selecting shoes to picking out the right dance bag.
Dance Advice from a Professional Instructor
Dance Gaily was created by Grace Wilson, an experienced dancer and instructor with her own dance studio. She created this blog to pass on her knowledge and experience when it comes to the world of dance.
Grace started studying ballet at the age of 5. Now at the age of 28, Grace has over two decades of experience. She currently teaches ballet to children and ballroom dance to adults out of her studio.
You can trust our site for honest recommendations from people that know what they are talking about. Grace and her team are dedicated to giving you useful advice on all areas of dance.
Broad Range of Helpful Dance Tips and Advice
Dance Gaily is your complete source for information about dancing. Whether you are just getting into dance or a seasoned dancer, you can find helpful tips, guides, and reviews. Dance Gaily includes:
Buying guides
Reviews
Tips and tutorials
And more
We are passionate about all types of dancing, including ballroom dancing, ballet, salsa, and swing. If it involves dancing and music, we aim to provide useful advice to help you get more out of your dance classes.
Our guides include advice on selecting the right shoes, foot stretchers, knee pads, and other accessories for different types of dancing. Ensuring that you have the best items can make a world of difference when you spend hours on your feet. 
Browse our current selection of guides to start picking out the right gear before your next dance session.
Why Dance?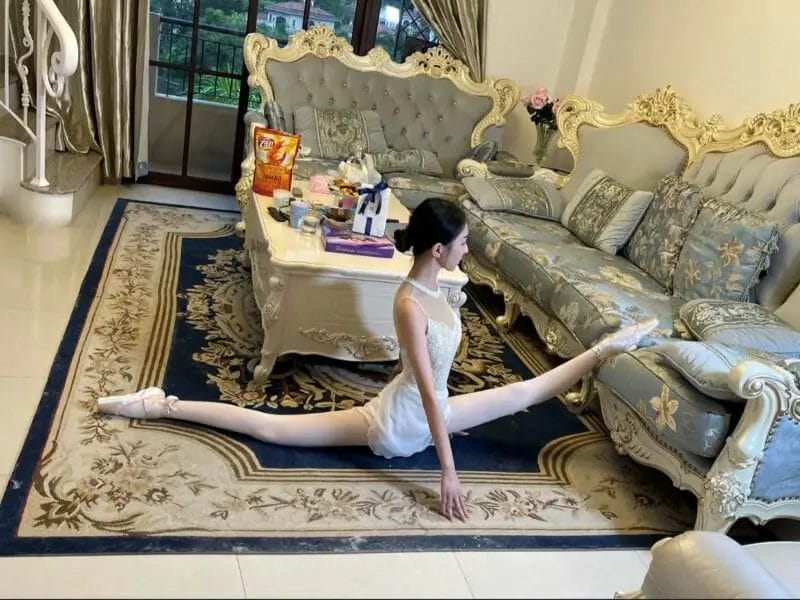 Dance Gaily was developed due to Grace Wilson's passion for dance, and she is not alone. Dance is one of the fastest-growing activities. Millions of people participate in dance, step, or choreographed exercise classes each year.
Ballroom dance, ballet, and other forms of dancing are also suitable for people of all ages. Whether you have a child that is interested in dancing or you want to explore a new passion for yourself, we have you covered.
Here are some of the reasons why dancing continues to grow in popularity each year:
Dancing promotes better health
Dancing allows you to socialize
Dancing is fun!
Dancing is a great physical activity. Getting up and moving around burns calories. Taking part in a dance lesson is a fantastic cardio workout. From salsa and swing dancing to ballet and ballroom dancing, all forms of dancing can help promote better health.
Dancing is also wonderful for socializing. Whether you spend too much time at work or just moved to a new city, taking a dance lesson or class is the perfect way to meet new people.
Of course, dancing is also fun. Even if you have never danced before, you cannot help but smile as you learn new dance moves along with others. If you want to get started, browse the posts on our site to find out how to pick the best shoes and other dancing gear.
Our Site is Updated Frequently
Continue to check back for new posts. We publish new content frequently, providing an ever-expanding selection of articles and guides on dancing.
If you have any questions or feedback, please feel free to send us a message. Thank you again for visiting Dance Gaily and remember to keep dancing!
Contact Grace Wilson
Email: [email protected]